Mr. Nguyen Quoc Anh, former director of Bach Mai Hospital, and his two subordinates former Deputy Director Mr. Nguyen Ngoc Hien and former Chief Accountant Ms. Trinh Thi Thuan of the hospital were arrested probed for being involved in the case of declaring higher medical equipment prices which leads to taking much higher fees from patients.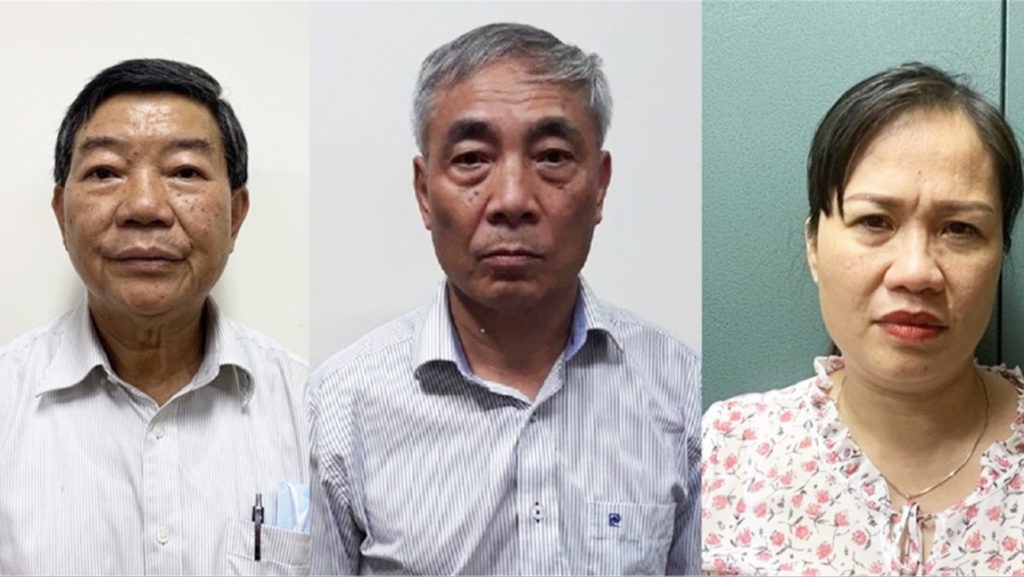 Previously, the Ministry of Public Security issued decisions to probe and arrest Pham Duc Tuan – chairman of the Board of Directors cum the director of BMS Company and Deputy Director Ngo Thi Thu Huyen on the allegation of "fraud to appropriate property."
The Police Investigation Agency of the Ministry of Public Security determined that some leaders of Bach Mai Hospital had acts of assisting BMS Company to deceive patients.
BMS company has imported robotics system worth VND7.4 billion. However, the accused raised its price to VND39 billion, legalizing by appraisal certificate of the price with no legal validity.
With the robot system price of VND7.4 billion, the machine depreciation cost for each case is VND4 million, but with the declared price, the patient has to pay VND23 million/case, 5 times higher. From 2017 to 2019, there were more than 500 cases using this device, the difference in benefit appropriated by the patients was VND10 billion.
In the 2016-2017 period, BMS Company brought a series of medical machinery and equipment into Bach Mai Hospital in the form of joint venture to implement the policy of medical socialization.
However, a series of equipment was blown by this enterprise, with the support of many sides, at prices many times higher than the purchased prices for the purpose of profiting in the form of a 50-50 split after subtracting the expenses such as corporate income tax, bank interest, insurance …
According to Lao Dong newspaper, BMS also participated in 58 other bidding packages in many other hospitals, of which 57/58 packages were won, 0 packages failed, 1 package had no results.
In addition, BMS contractor also has relationships with 26 bid solicitors in Hanoi and Bac Ninh. The company also had a partnership with 9 contractors in 15 packages, winning all 15 packages.
Doctor Nguyen Quoc Anh, after graduating from Hanoi Medical School, used to be a lieutenant of the army fighting in Cambodia and was a war invalid. He had 25 years of working at Bach Mai Hospital and held its key positions such as Party Secretary and the director. He received the Second Class Labor Medal, National Emulation Fighter, "The People's Physician" and was honored as one of the "Excellent Leaders" as a Labor Hero since 2015.
Commenting on this event, lawyer Le Van Luan wrote on FB that:
"It is in those times of epidemic disaster that reveal disparity in the value of medical facilities and services, it shows the utter degradation of society, of people calling fellow citizens.
Vietnam is a poor country and is always in a lack of infrastructure for people's living, but in adversity, it shows a truly frightening face of those who should be in charge of saving people are actually cold and cruel faces when they are willing to take advantage in any way possible.
In society, the three professions that are teachers, physicians, and lawyers are all spoiled, the country is only ruined not only by "outsiders" but also by local people. We cannot raise our heads," lawyer Le Van Luan said.
"I am suffering so miserable and painful like this, but the way people still exploit me unacceptable," a patient at Bach Mai Hospital shared.
Although it has been more than half of her life, with Ms. Cao Thi Gai from Nam Truc district, Nam Dinh province, the amount paid for the surgery of the brain tumor she just underwent is probably the biggest amount of money she has never had in her whole life- VND140 million – the cost of the robot surgery – is also the amount of debt she is incurring every day.
My doctor told me to do surgery with a robot, not by hand. The neighbors helped nearly VND200 million until I was discharged from the hospital was discharged … We actually didn't have money, so the spending was too big for us as farmers," Ms. Gai said.
Not only Ms. Gai, Mrs. Ly's family in Ly Nhan district, Ha Nam province were also struggling to live with a pile of debts after brain surgery. Because it is designated to operate with a robot, all surgeries, technical supplies, and drugs and fluids associated with the not-covered-by-insurance surgery will be fully paid by the patient. This alone amounted to nearly VND85 million.
The investigating agency determined that by raising the value of the device to more than 5 times after importing it, when implementing the project, BMS Company and Bach Mai Hospital calculated the price and collected fees from the patients 5 time higher than the actual cost patients should have paid.
Like this case, the cost of surgery and technical materials alone when using robot surgery has reached more than VND107 million. Along with other costs, the cost of surgery pushed up nearly VND150 million.
Mr. Mai Van Doi – a relative of a patient said "In fact, people go to the hospital very hard because VND150 million is not small for people living in the countryside. After spending a certain time in the hospital, they died and left huge debts."
According to statistics, from 2017 to 2019, Bach Mai Hospital operated more than 500 robot surgeries.
Putting debts aside, now, patients who have had robotic surgery, are concerned whether they can get back their stolen money. As for Mrs. Gai, she may have to operate again. for re-operating, Mrs. Gai needs to sell her house.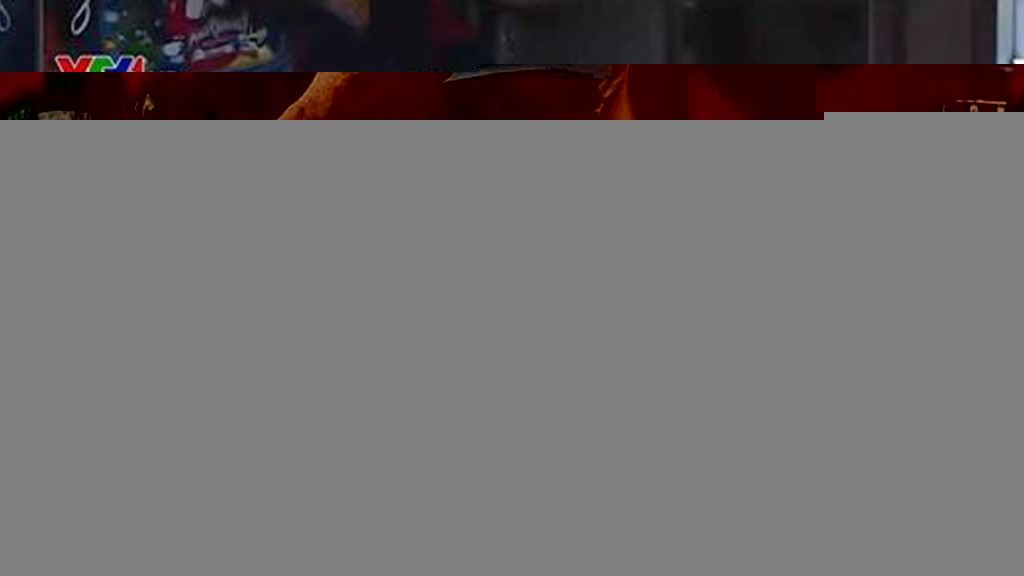 Medicines are "no bargaining" goods. Health care is the kind of service "where your money? sign it, and don't talk much." The price hike of medical equipment at Bach Mai Hospital is proving only one fact: The patients, even the deadliest – are also being "slaughtered" mercilessly.
The simple incident: BMS Medical Equipment Company and Bach Mai Hospital cooperated to exploit surgical robot. BMS provides robot, Bach Mai is used to treat patients. Each side gets a half of the patients payouts.
From March 2017, Bach Mai Hospital used a robot to operate the joints, brain and spine for its patients.
A statement from Bach Mai Hospital in June 2018 said: Only in the first year of implementing the form of cooperation, there were about 500 surgical patients using robots.
Socializing health care with private companies buying equipment, ordering machines, and "sharing" with hospitals is not really new or wrong. What's wrong, it's just because of greed and evil.
Because for example, a Rosa robot costs only VND7.6 billion (even plus the transfer cost the total cost is less than VND10 billion), but it is listed by BMS up to VND39 billion when it is put in the hospital.
They raised the price of a device to four times. And all costs are poured on the patients. Those who had to have spine surgery, brain surgery – standing in the middle of the line of life and death, their families are facing the danger of bankruptcy.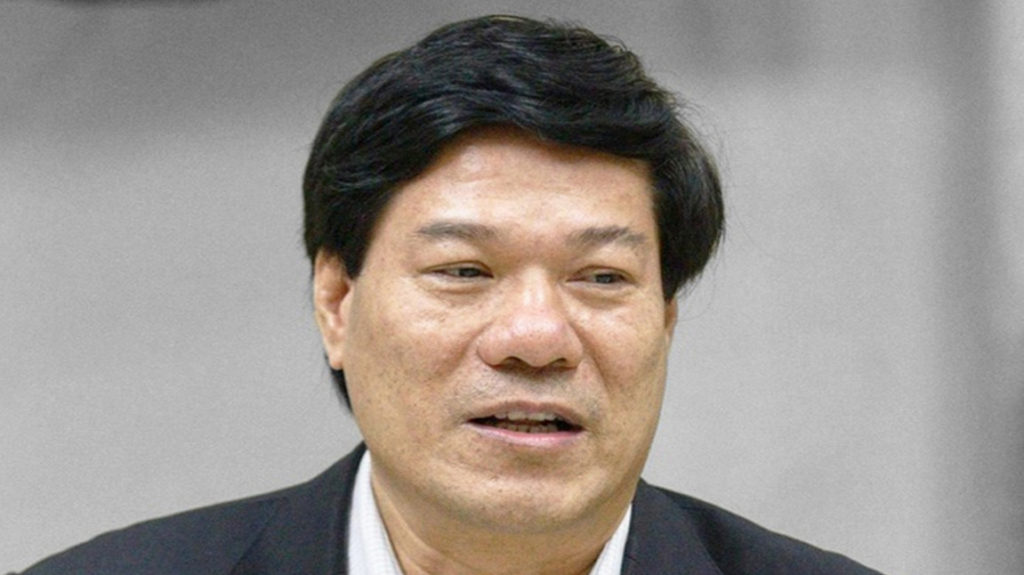 After the Hanoi CDC case, with the increase in the price of the Realtime PCR system of automatic testing for COVID-19 epidemic prevention from VND2.3 to VND7 billion, the public was stunned by the 300% rate.
But then comes the surgical robot that costs four times that … showing no ultimate limits of greed and cruelty.
The prosecution of the case, "storing up" the evil today will really help the patient from the state of starvation, dissipate failure if after that, point out the gaps, raise the problem. control and accountability in medical socialization.
If a company, shaking hands with an appraisal unit, to squeeze a patient's mouth and throat that has been around for many years, is that terrible.
Terrible, but the patient has no bargaining power but have to pay service fees many times higher than the actual costs.
Thoibao.de (Translated)