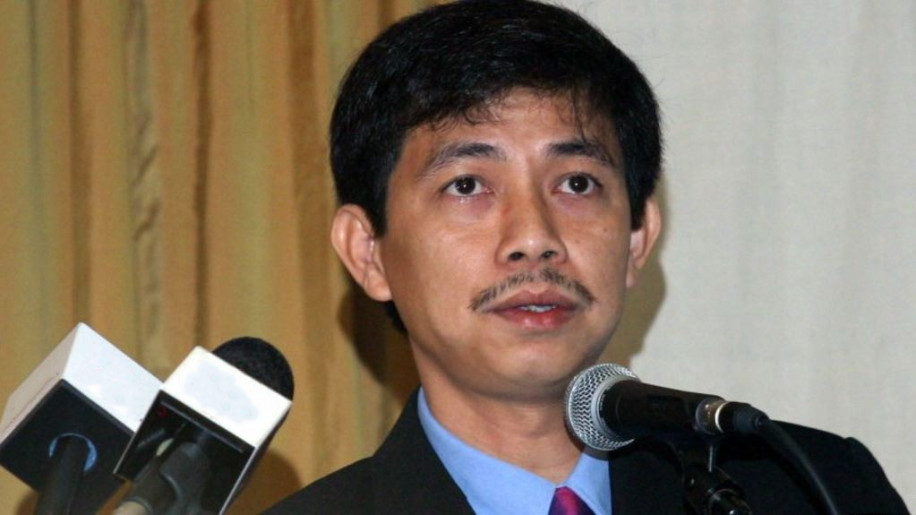 This year's International Human Rights Day takes place in the context of the COVID-19 epidemic raging around the world, while in Vietnam, the government has increased its repression and arrests of activists, bloggers, and voices criticizing the communist government.
According to the Human Rights Watch, 2020 is the year that human rights in Vietnam are seriously degraded while according to The Project 88 – a page specializing in monitoring the situation of human rights in Vietnam, by 2020 there were 20 active people arrested and 14 H'Mong prosecuted. With 50 years working in the field of Human Rights, Dr. Franz Alt, a German journalist, writer, sociologist, and environmental expert commented on the human rights situation in Vietnam:
"This is a scandalous issue. In Vietnam, human rights are seriously disregarded. Hanoi does not accept protests against human rights abuses overseas, but it is the responsibility of every person on this earth. The Vietnamese government website says they respect human rights but are seriously disregarded the case with political prisoner Tran Huynh Duy Thuc. No one can go to jail because they have peaceful opposition. This is a serious human rights violation of the Vietnamese state."
Hanno Shedler, advisor to the Association of the Persecuted (Gesellschaft für bedrohte Völker- GfbV) based in Gottingen, Germany, said that the Vietnamese authorities' allegations to prisoners of conscience are baseless and especially the unreasonable 16-year prison sentence of the famous prisoner, Tran Huynh Duy Thuc, who is currently serving a prison term of more than 10 years.
"We have also written to the Ministry of Foreign Affairs, have not yet responded, but we will definitely ask again and bring the issue of political prisoners in Vietnam to present at the next meeting at the United Nations and about Tran Huynh Duy Thuc remains in custody, even though he should have been released long ago. This year the Vietnamese authorities' response is considered delayed due to COVID-19. Many destinies, many people were wrongly imprisoned and they had to be released. Only world concern can do this."
Recently, Front Line Defenders has warned about the fact that prisoner of conscience Tran Huynh Duy Thuc has been on a hunger strike since November 24 to request the Higher People Court to comply with an additional clause in the 2015 Penal Code on "offenders with planned actions" served only a 1-5 year sentence, and a revision of a sixteen-year sentence in 2010, under which he must be released immediately.
Mr. Franz Alt said: "Mr. Tran Huynh Duy Thuc is not a criminal but a human rights defender. Therefore, it is very appropriate for German politicians and businessmen to urge the Vietnamese government to comply with human rights in business negotiations and transactions with Vietnam."
The story of Tran Huynh Duy Thuc was also posted on his website sonnenseite.com with more than 15,000 visits per day. He also referred to Tran Huynh Duy Thuc as Nelson Mandela of Asia, he explained: "Asia's human rights activists have called Tran Huynh Duy Thuc Nelson Mandela of Asia and I have called it that. I know for Mr. Tran Huynh Duy Thuc, Nelson Mandela is an example. Tran Huynh Duy Thuc fights nonviolently like Mandela, Mr. Tran Huynh Duy Thuc has never talked about revenge, so I call him Mandela of Asia."
People interested in Vietnam's Human Rights, friends of Mr. Tran Huynh Duy Thuc expressed concern for his health. Mr. Ngo Hoang Phong, an activist in Germany, representing the Hoang Sa, Truong Sa Protection Organization in Europe and also direct contact with Mr. Tran Huynh Duy Thuc's family, said his family was also very painful heart when hearing Mr. Thuc's health condition was exhausted. However, Mr. Ngo Hoang Phong believes: "On the one hand, I find it effective because it touches the conscience of the world, especially the Western countries, they love freedom, human rights, they will hurt and intervene for his release. Personally, I always respect the decisions of the people in prison, especially Mr. Tran Huynh Duy Thuc, he knows what he does, of course, I am very hurt and sure his health is affected. On the one hand, I very respect for his resilient action, it will certainly affect the righteousness for his release."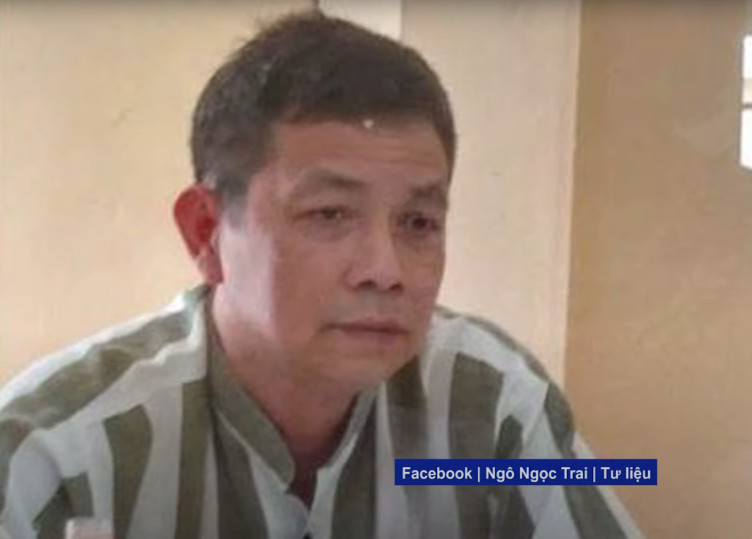 In addition to international campaigns, the website "Sun" (sonnseite.com) of Mr. Franz Alt also urges readers to write letters to the Vietnamese President and ambassador to Germany. Mr. Hanno Schedler said that he would write to the Vietnamese government:
"We will also write to the Vietnamese government. I also want to emphasize this that for the European Union, Vietnam is an important partner and also an important partner to curb the expansionist policy of China."
Mr. Ngo Hoang Phong also lobbied for the German government's representative to visit Mr. Tran Huynh Duy Thuc in prison in 2018. He also recently wrote to the European Ministry of Foreign Affairs and was informed that the case of Mr. Tran Huynh Duy Thuc was also mentioned during the Germany-Vietnam Human Rights Dialogue in February. They said the visits to Mr. Thuc will be resumed after the COVID-19 pandemic: "The EVFTA's subcommittee on Human Rights in Europe is very interested, they promise that they will intervene on the serious violations of Vietnam, as well as the Judiciary Committee on Law Enlightenment that Vietnam and Germany signed in 2009 for 3 years, which requires human rights to be guaranteed, but Vietnam continues to violate and does not respect the agreements it has signed with Germany. German agencies are very concerned, they promise that they will intervene so that Tran Huynh Duy Thuc will be released."
The Project 88 website says that Vietnam is currently detaining 250 prisoners of conscience, including 81 women and 58 ethnic minorities, Vietnam is still on the 175/180 place of press freedom according to the Reporters Without Borders (RSF).
Regarding the case of prisoner of conscience Tran Huynh Duy Thuc, Mr. Franz Alt said: "This outside help is the only hope for a person who is accused just because of standing up for human rights."
Thoibao.de (Translated)
Source: https://www.rfa.org/vietnamese/news/blog/efforts-of-vn-community-in-eu-to-free-tran-huynh-duy-thu-12112020111631.html